LI Webinar: Collaboration is essential for historic parks & green spaces
Series overview:
In partnership with Historic England and Green Flag Award, the Landscape Institute (LI) hosted a webinar series about the design, management and maintenance of historic public green spaces. The three webinars explored our public park and green space heritage and its green infrastructure role; restoration, stewardship, collaboration and future-proofing.
This session:
Working with communities to conserve and protect their historic green spaces, the second webinar will focus on collaboration. Discussions will delve into the role of heritage in creating a sense of belonging and community cohesion, welcoming and accessible places. Examples will provide insights into successful partnerships; addressing community needs; reinstating lost facilities and features; and financial models for long-term sustainability.
Hosted by the LI, speakers will include representatives from LUC, HTA and the Midlands Parks Forum. Join this free webinar open to all LI members and non-members.
Understanding stakeholder and/or community engagement – Insights to fostering participative engagement; seeking out and incorporating stakeholders/community values, concerns and aspirations, and ongoing relationships with stakeholders/community.

Research and analysis – Insights on researching and analysis of parks: their history and context, design concept; detailing; condition and issues.

Understanding parks management – Introduction to the importance of historic urban green spaces and their many roles (ecological, economic, socio-cultural and heritage) and their wider strategic and functional roles as well as site specific management issues; and balancing of political, societal and environmental needs with the resources available.
Free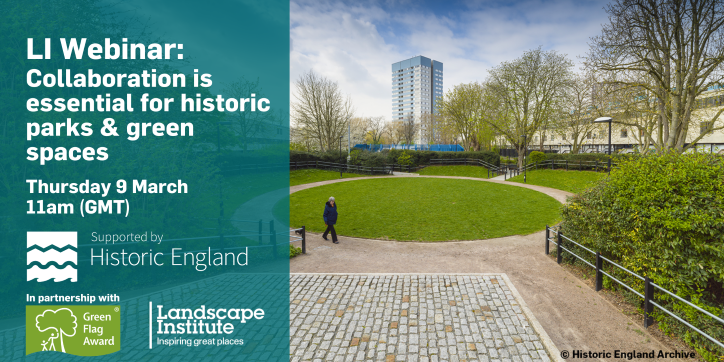 LI members survey results and forward plan

Watch

LI Webinar: Landscape & Woodland Design: Integrated woodland design

Preview