Pathway to better business growth – with Firestarter
This session will introduce essential Firestarter Academy courses, geared to help your team develop the key skills needed to take your business forward. Gain insight into the course content, structure and outcomes, and understand the key principles from modules included in each course, including:
How to become better at selling by short-cutting your route to improved performance
How to grip your strategic thinking and turn it into a practical and executable plan for growth
How to recruit, train and manage a winning team that will deliver results
Why you should watch this
Firestarter are providing a range of bespoke training courses in partnership with The Landscape Institute. With special introductory pricing at 50% off, exclusive for Landscape Institute members for 2020 course dates, these courses are designed to help you win more business, create the necessary building blocks for growth and build winning teams.
More at the Firestarter website
Free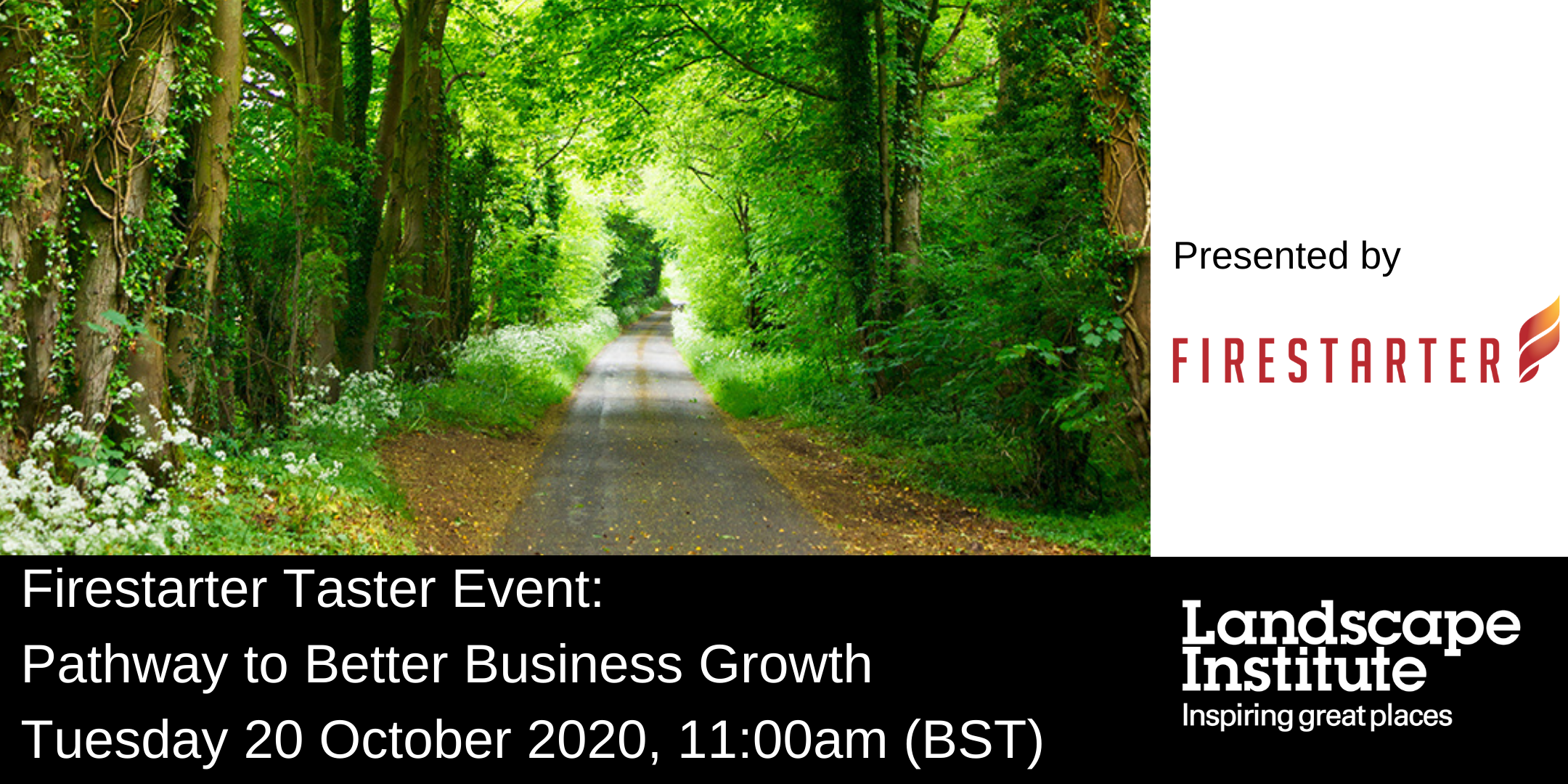 LI members survey results and forward plan

Watch

LI Webinar: Landscape & Woodland Design: Integrated woodland design

Preview