Ready to Watch?
You can purchase this catch up event or watch a preview.
Click here to login or register
View Pricing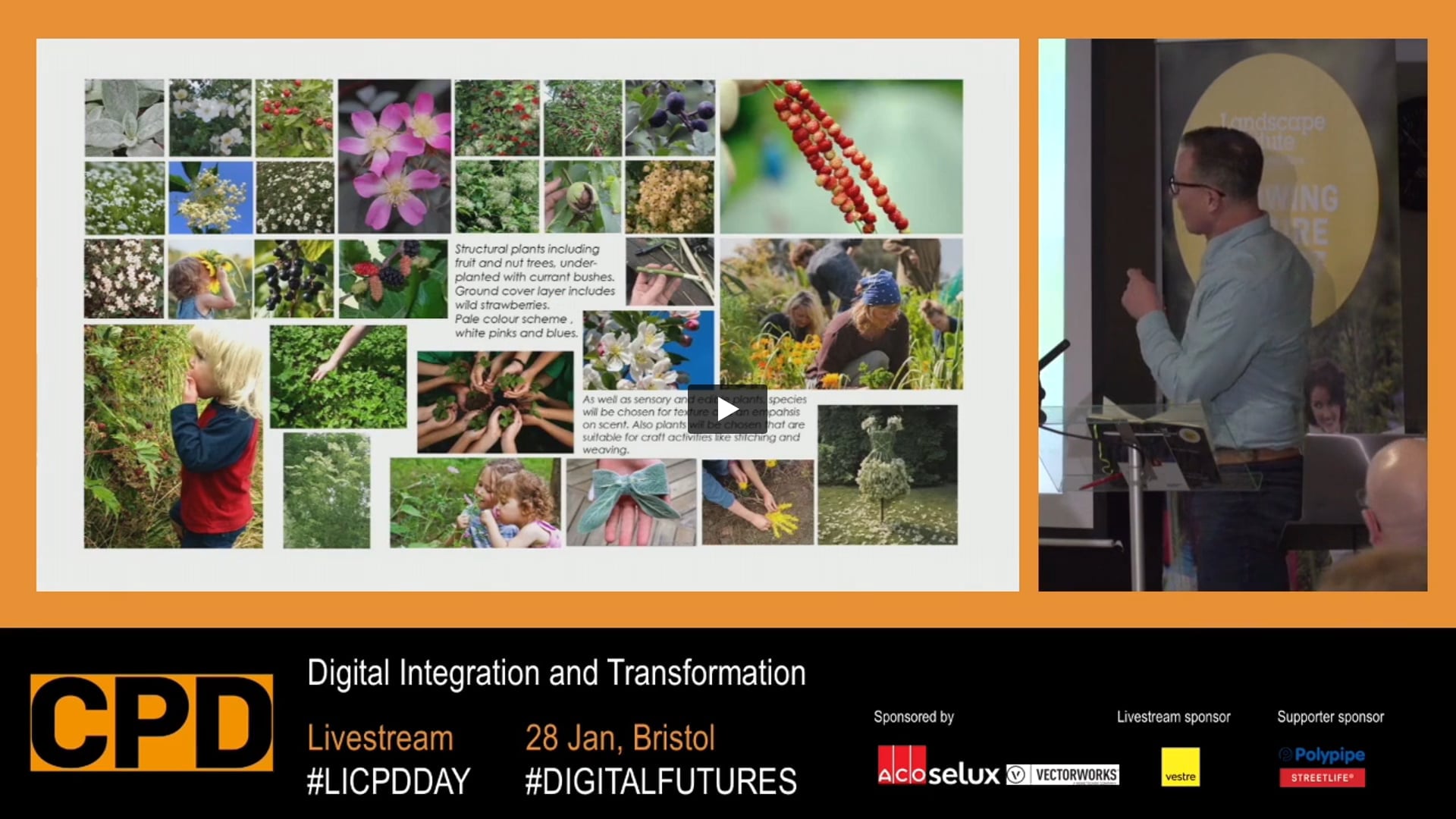 Summary
Adam White, President of the LI, presents his closing remarks and reflections on the day.
Adam White
Adam White is the President and Fellow of the Landscape Institute. He is a Chartered Landscape Architect and in 2008 he established Davies White Ltd with fellow landscape architect Andrée Davies. Their projects focus on reconnecting children with nature through play. During 2019 they are working with The Duchess of Cambridge to design four different RHS gardens to promote the importance of spending time in nature. The RHS Back to Nature project is key to the RHS's partnership with NHS England, promoting the physical and emotional well-being that access to green spaces provides.