Ready to Watch?
You can watch this free catch up event as a registered user
Click here to login or register
LI North West: Landscape Visualisation: RHS Bridgewater by University of Salford
Summary
Join us for this online webinar to learn about the merits of using Twinmotion and Unreal Engine for Landscape Visualisations in 3D and virtual reality. We will speak to the University of Salford's THINKlab about their recent work and VR model for Europe's largest gardening project, the new RHS Bridgewater Garden and Phoboz Interactive about visualisation using Unreal Engine. Booking essential!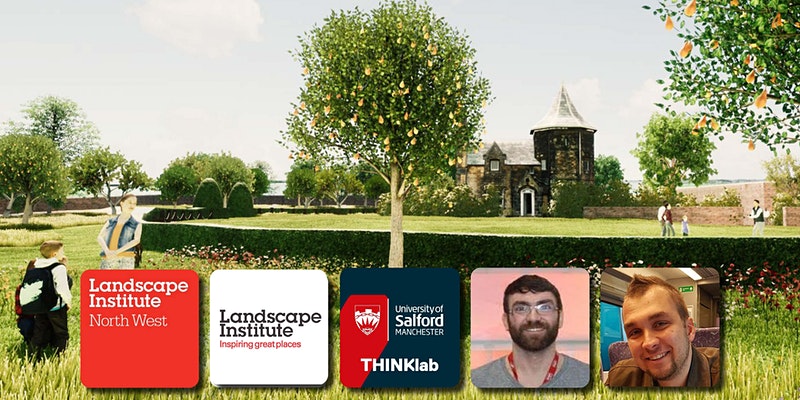 Mark Jackson & Dr Simon Campion & Michal Cieciura
Host 

Mark Jackson, Digital Placemaker & Landscape Architect, Place Jam Ltd

Mark is a Digital Placemaker and Landscape Architect (AILA). His focus includes the broader use of extended reality in the design and experience of place. Mark has experience in the UK and Australia in the public and private sector.

Speakers 

Dr Simon Campion, Commercial VR Project Manager, University of Salford

Simon has been working in VR/3D graphics for over 20 years taking projects from initial concept through to completion, specialising in real-time graphics for both commercial and research projects.

Some of the projects Simon has worked on are Virtual Environments, Architectural Visualisation (Video and Real-time), Interactive 3D Content, Serious Games/Educational Virtual Environments, Product Visualisation, Simulation and Training.

Michal Cieciura, Director, Phoboz Interactive

Michal works with various small to big companies, advising on and helping deliver a range of bespoke Unreal Engine based commercial projects, including VR, AR, and mobile applications. Micahl also provides bespoke software solutions and IT consultancy.