Ready to Watch?
You can purchase this catch up event or watch a preview.
Click here to login or register
View Pricing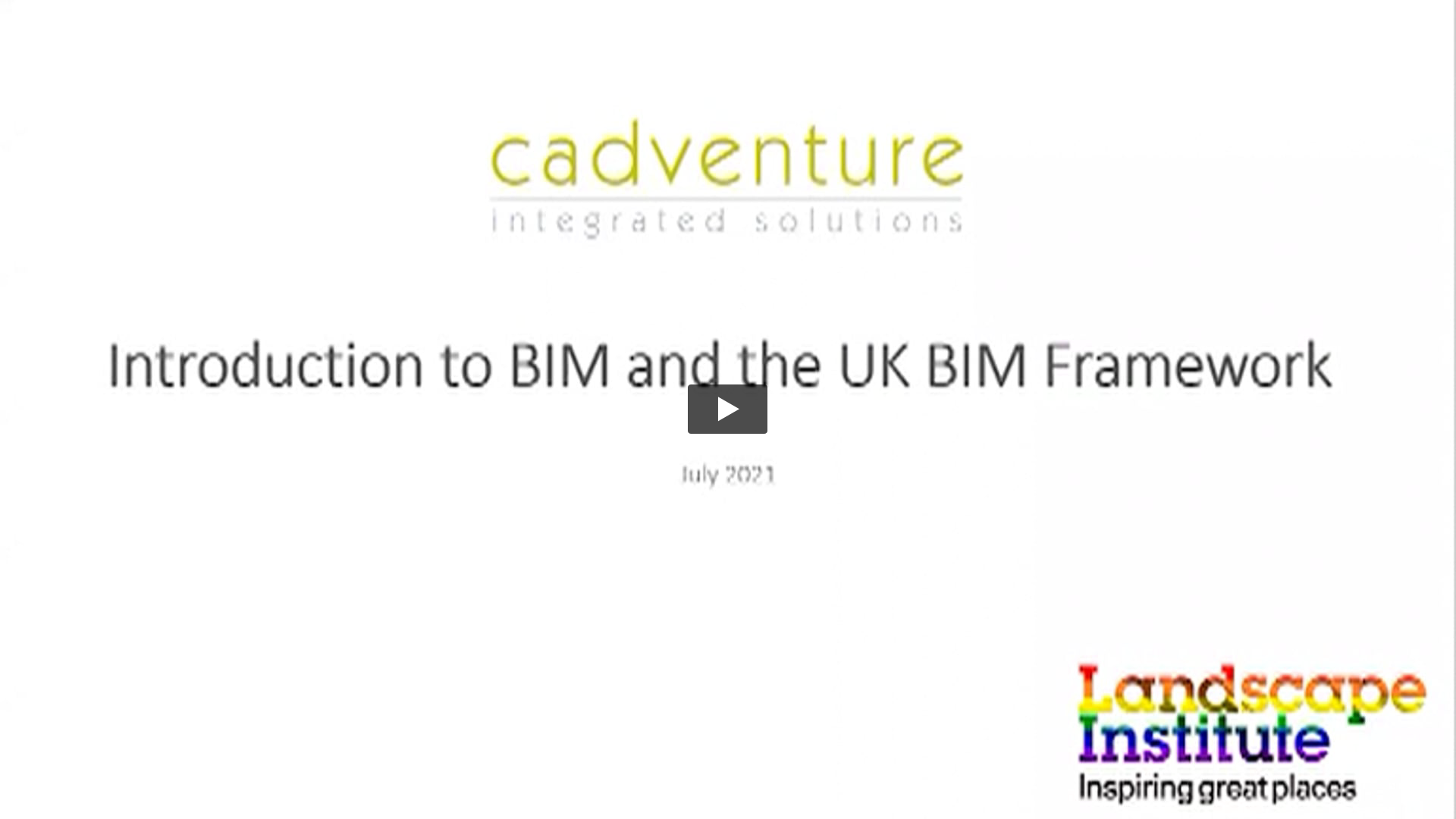 LI Masterclass: BIM and the UK BIM Framework
Summary
This half day training will introduce the concepts of Building Information Modelling and the UK BIM Frameworks as the national standards for BIM process.
From this masterclass you will take home skills essential to be a BIM practitioner.  With lectures, interactive workshops and practical sessions your will learn about the principles of implementing a BIM process into your practice and the relevant national standards you should be complying to.  
Stephen Holmes, Director of Professional Services, Cadventure Ltd
​Stephen leads the Digital Build Consultancy and Training Team, and, as Director, oversees all Cadventure's Professional Services activities. 

With over 30 years' industry experience, working in practice and as a consultant to architects, engineers, clients, contractors as well as Landscape Architects. He has worked extensively here in UK as well as Europe and the USA. During his career Stephen was a Partner and BIM Manager for Foster + Partners, the London based architecture and integrated design practice, responsible for implementing BIM across the practice world-wide  and helping to deliver international projects including Airports, Rail Stations, Stadiums, Hospitals and Commercial buildings.