Ready to Watch?
You can watch this free catch up event as a registered user
Click here to login or register
LI NW Landscapes Beyond COP26 – Landscape Legacies of the Power Generation
Summary
Join us as we hear Dr Luca Csepely-Knorr discuss her research into post-war designed landscapes, heritage conservation and landscape history.
In 1973, architect and landscape architect Derek Lovejoy, designer of the award-winning landscape of West Burton power station argued, that 'the world was reaching a crisis point in its history', because 'civilisation is threatened not necessarily by thermo-nuclear holocaust but by its own impact on nature'. Being the largest spender outside Whitehall in the decades after the 2nd World War, the Central Electricity Generating Board – the commissioner of West Burton – had a profane impact on the English countryside and ultimately on climate change. While the negative effect of coal-fired electricity generation is well known, this presentation will question whether we can learn from the Board's legacy if we approach it through the lens of landscape architectural history.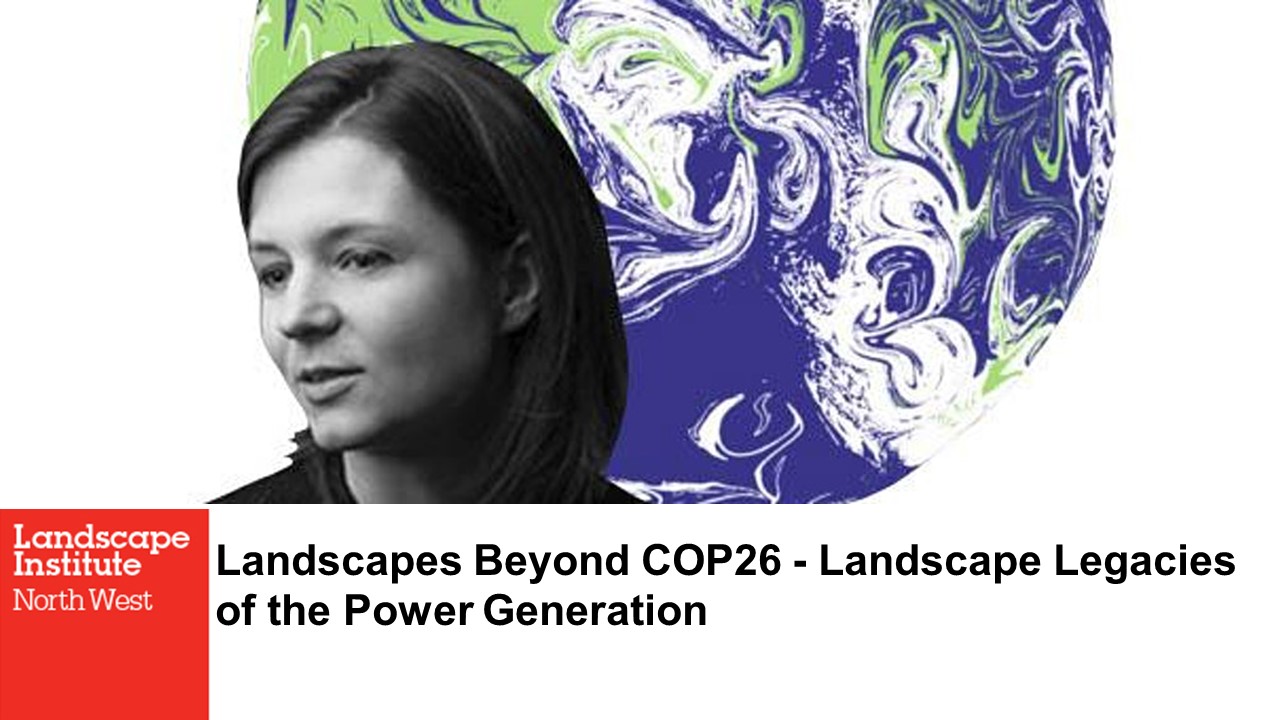 Dr Luca Csepely-Knorr, Manchester School of Architecture
Speaker 

Dr Luca Csepely-Knorr is a chartered landscape architect and art historian working as Reader at the Manchester School of Architecture (MSA). She co-directs the Architecture Research Hub at MSA, and is Departmental Research Degrees Director. She is currently Co-Investigator of the AHRC-funded project 'Landscapes of Post-War Infrastructure: Culture, Amenity, Heritage and Industry' (https://www.msa.ac.uk/postwarinfrastructure/), and co-convener of the multidisciplinary conference and research network 'How Women Build?' (https://www.msa.ac.uk/howwomenbuild/), supported by the Women's History Network and the Paul Mellon Centre for Studies in British Art. 

Dr Luca Csepely-Knorr, Reader, Manchester School of Architecture