Ready to Watch?
You can watch this free catch up event as a registered user
Click here to login or register
LI Wales: Retro-fitting SuDS in a City Centre
Summary
As part of the COP26 series 'Landscapes Beyond COP26', and in collaboration with our friends from the North West branch, we are very pleased to host this talk about Sustainable Drainage Systems, retro-fitted in the centre of the city of Cardiff.
Hear about these three projects, the challenges faced and lessons learned, from the perspectives of Ian Titherington, the City Council's Drainage Officer, and Design Engineers Dan Tram and Rob Varley from Arup.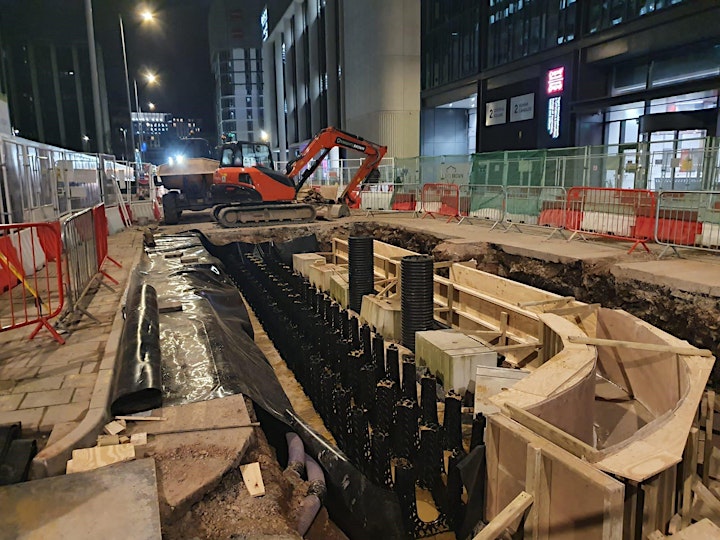 Host 

Louise Ball is an Associate Landscape Architect at Tetra Tech (formerly WYG and WTGL). Since joining WTGL as a junior assistant in 2000 Louise obtained LI membership in 2014 via the portfolio route and became Chartered in 2017. Over the last 20 years she has led the landscape input to many regeneration, residential and later living projects in Cardiff and across South Wales. She provides landscape advice on projects from inception through to completion, with a particular emphasis on the integration of sustainable drainage following the implementation of the SAB legislation in Wales. Her passion is to undertake a collaborative approach to placemaking with a focus on green and blue infrastructure, biodiversity and sustainability. Louise is currently Chair of the Landscape Institute Wales.

Louise Ball CMLI, Associate Landscape Architect, Tetra Tech

Speakers 

Dan is a chartered civil engineer from Cardiff passionate about sustainable development, with a total of 5 years' experience in Arup's water team. Dan has delivered several city and town centre retrofit SuDS projects in Wales that capture and treat polluted road runoff through innovative, nature-based solutions, helping to address the environmental and socio-economic challenges of today and the future.

Dan Tram, Civil Engineer, Arup

Rob is a Chartered Civil Engineer, working in the Civil Engineering team within the Arup Cardiff office

Robert Varley, Senior Civil Engineer, Arup