Ready to Watch?
You can watch this free catch up event as a registered user
Click here to login or register
LI Webinar: Biodiversity Net Gain
This webinar is accepted as part of the Continuing Professional Development (CPD) required to be completed by members. The LI Code of Practice requires members to undertake a minimum of 25 hours of CPD activity each year.
The Competency Framework reflects the common skills that the landscape profession as a whole need to deliver their professional advice to others. This webinar is aligned with our competency framework in particularly the competency of
Landscapes as systems

Master Planning

Protected landscapes/places
Dr Gemma Jerome FLI, Director, Building with Nature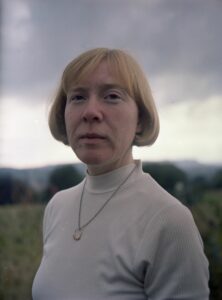 Gemma is the Director of Building with Nature (BwN), a national benchmark and accreditation system for green infrastructure. She is an environmental planner specialising in the delivery, management and maintenance of development that puts nature at the heart of its decision-making. BwN is the UK's first Standards Framework for high-quality green infrastructure and provides industry with how-to guidance to create great places for people and wildlife. She co-chaired the British Standards Institute panel for the BS8683 Biodiversity Net Gain standard and has acted in an advisory capacity on various Government roundtables directing design quality and placemaking. Gemma became the youngest Fellow of the Landscape Institute in 2021, in recognition of her services to industry, and acting as a bold and fresh 'voice' for nature in the planning and development sector.

Jackie Sharp, Head of Policy and Technical, Landscape Institute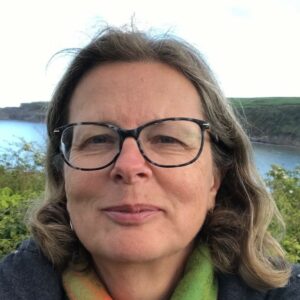 Jackie is the Head of Policy and Technical at the Landscape Institute. Previously, she worked as Sustainability Manager at Berkeley Group with a focus on Nature and Communities, advising Berkeley Group's divisional sustainability teams to ensure delivery of minimum 10% Net Biodiversity Gain ahead of government regulation. She also developed a scope and framework for delivering Environmental Net Gain, a commitment under the company's business strategy. She spent 5 years at BRE in their Advisory team, working on a range of built environment projects, including running the Government's Home of 2030 programme . In a previous career, she was a BBC journalist, and also managed Albert, the carbon calculator for tv programmes.

Dr Nick White, Principal Advisor - Net Gain, Natural England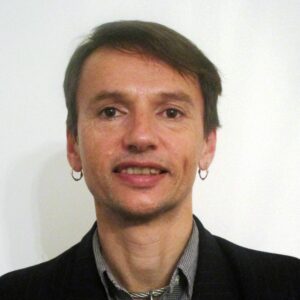 I work across Government (national and local), and with developers, NGOs and academia to advance policy, practice and standards around net gain (biodiversity, natural capital and environmental). The current focus of my work is on biodiversity net gain legislation, the biodiversity metric and biodiversity net gain standards and guidance. I am also working on the evolving approach to marine net gain. As a non-ecologist I am interested in how biodiversity and the natural environment can contribute towards wider social and economic benefits. I also have a strong interest in green infrastructure, especially in relation to urban areas and its ability to enhance wider (grey) infrastructure resilience. I enjoy engaging with different sectors and seeking opportunities to help secure the delivery of shared outcomes. I have previously worked in the health, cultural and charitable sectors.