Ready to Watch?
You can watch this free catch up event as a registered user
Click here to login or register
LI Webinar: Changing urban tree planting perceptions and methods
Summary
'I've always done it this way' is a common phrase used within the construction industry. During this session, on planting trees in an urban environment, we will identify the challenges our industry colleagues face, and provide evidence-based solutions.
This webinar is accepted as part of the Continuing Professional Development (CPD) required to be completed by members. The LI Code of Practice requires members to undertake a minimum of 25 hours of CPD activity each year.
Is the negative perception of plastic correct?

GreenBlue Proven - Identifying case studies that have received pushback but overcome these boundaries.

How you can make a changes on land, in air, and in water, with solutions that are designed and manufactured in Britain.
Speaker: Howard Gray, PR & Specification Consultant, GreenBlue Urban 




Howard is a passionate advocate for urban trees, having planted his first tree nearly 45 years ago. Understanding the many conflicting claims on the space in our towns and cities, he works across the many stakeholders to achieve the best possible chance for every tree to grow to its species potential. Enthusiastically promoting proven green infrastructure planting methodologies, presenting to a wide range of different disciplines in many countries globally, he views himself as an active ambassador for GreenBlue Urban.

 Speaker: Kieran Linale, Senior Landscape Architect, Exterior Architecture

Kieran is a driven Senior Landscape Architect, having had a previous background in Landscape construction with several years of
experience. He has worked on large multiple dwelling residential projects in London all the way to smaller design and build projects in outer London.



Chair: John O'Keeffe, Head of Education & Careers, Landscape Institute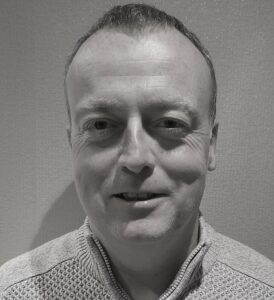 John is the Head of Education & Careers at the Landscape Institute and has over 20 years' experience in education roles covering curriculum, exams and assessments, apprenticeships, project management and ED&I with the vast majority of his experience coming from working in the charity and not-for-profit sector in the membership / professional body space.  John is a qualified assessor and internal verifier and a Member of the Chartered Management Institute.