Ready to Watch?
You can watch this free catch up event as a registered user
Click here to login or register
LI Webinar: Model like you've never modelled before
Summary
With Vectorworks 2023 just around the corner, this webinar will take a look at a few of the new features included in Landmark – this is really a great release for our industry! It will look at some fabulous new workflows for site modelling, working with objects in a 3D environment, plant specifications, and how the GIS setup has been simplified for file setup. This session will give you a good starting point for getting the most out of Vectorworks 2023.  There will be plenty of time for live Q&A as well for the new features. 
Learning outcomes:
Learn the basics of the new site modelling system

 

How to use the Hedgerow tool for easy specification 

 

How to set up your file with GIS and project coordinates for easy collaboration

 
Katarina Ollikainen, Product Planner, Vectorworks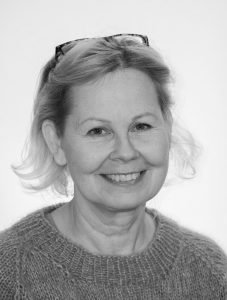 Katarina is the Landmark Product Planner at Vectorworks and in her role, on top of playing Vectorworks, she's pursuing the work on improving the connectivity between environmental design and BIM implementation for the software. The main focus is on collaboration and workflows – how can we support the focus on sustainability from the beginning? How can we exchange information in the most effective way with all parties involved, and how can we use all this when we communicate with clients? Katarina previously worked as Senior Designer for Ann-Marie Powell Studio. During this time, she had the opportunity to develop the studios workflow and to introduce new ways of working with, and sharing, data in the design process. Her interest in systematic approaches to problems and workflows stems from an earlier life where she developed and wrote manuals for parachute equipment.

Chair: Siobhan Daniels, Principal Landscape Architect,  TMA Environmental Consultants

Charted Landscape Architect heading up the Landscape Architecture department at TMA Environmental Consultants. TMA is a multidisciplinary environmental consultancy offering Landscape, Ecology and Arboriculture services. Siobhan is also a member of the Landscape Institute's Digital Practice group and has a keen interest in making the best use of technology within the profession