Ready to Watch?
You can watch this free catch up event as a registered user
Click here to login or register
LI Webinar: Placemaking Pioneers – Collaborating with Public Realm Artists
Summary
Join the team from Hardscape and gain insight into how artists working within public realm process and express their placemaking aspirations.
Explore how they bring creativity and physical narratives to places and spaces, through cultural, social and heritage-led lenses.
Understand how that journey is communicated from concept to outcome via research, sampling, material selection, and – most importantly – creative collaboration.
Mathew Haslam, Managing Director, Hardscape
​​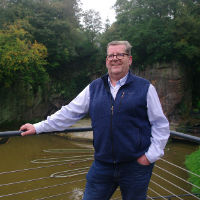 A Geology graduate from the 1980's who formed Hardscape Products Ltd in 1994. His desire has always been to encourage the use of raw geological resources, whether in an organic state, or shaped by multiple production techniques to realise aesthetic demands and functions. He is a passionate advocate of creative design, especially within the landscape design sector.  

​Leading from the front and with a close team, Mathew puts maximum energy into educating and informing others externally, whether a student at an early stage of understanding paving specification or professionals wanting to continually know more about hard landscaping material choice.

Christopher Tipping, Artist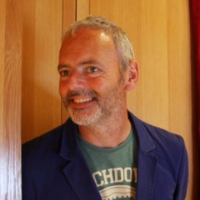 For the last 30 years Christopher Tipping has sustained his practice via commissioned projects - mostly via competitive tender - not the easiest way forward. However, this gave him an enormously broad canvas to work on and provided invaluable experience - not only in the various materials he works with - but, more importantly, how to cope with working in the public realm and collaborating (a broad term) with client and client teams.  

Liam Hopkins, Artist, Lazerian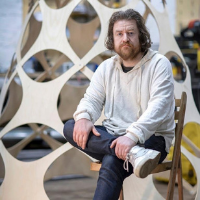 Lazerian is a multidisciplinary creative studio specialising in designing and creating bespoke products and experiences for both interior and exterior spaces. This can be in the form of public artworks, brand promotional objects and statement sculptural pieces. Liam Hopkins, owner and head designer of Lazerian, has a vast contribution to the creative industry and an innovative approach to design.