Ready to Watch?
You can watch this free catch up event as a registered user
Click here to login or register
LI Webinar: Play England's Design Principles: A review by Jupiter Play
Summary
Has the way children play evolved and does the landscape need to change with it? The topic of play is hugely complex and relates to so much more than the simplicity of a small child engaging in a recreational past time just for fun. The 'Design for Play: A guide to creating successful play spaces' is a "guide to help those involved in commissioning and designing places for play to put play value at the heart of provision", according to Aileen Shackell. It was first published in 2008 and hasn't changed in theory since. Should it not evolve with the changing needs of society, the environment, planning policies and advances in technology?
Join our Landscape Architects Jennifer Tindsley and Steven Sixsmith in a discussion reviewing the 10 Design Principles from their perspectives of working both in Landscape Architect practices and within the play industry.
Learning outcomes:
Discover how Landscape Architects working in the play industry approach their projects

Pick up tips to design a successful play space fit for the environments of the future

Changes we need to make to play design principles
Jennifer Tindsley, Landscape Architect & Design Manager, Jupiter Play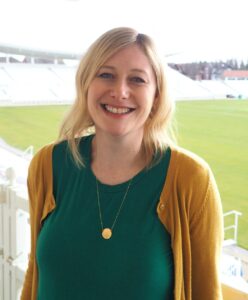 Jen started working as a freelance designer for Jupiter Play and now manages our in house design team. She has over 10 years experience in the play industry. Her background in Landscape Architecture strongly informs her approach to the design process. With a strong passion for landscape led design, she brings a flair for design and creativity to play projects. She has experience in all elements of the design process including conceptual design, master planning, visualisations, presentation documents and costing.

Steven Sixsmith CMLI, Landscape Architect & Play Designer, Jupiter Play

Steven has recently joined the Jupiter Play team as a Landscape Architect and Play Designer. He has over nine years experience working within the Landscape profession. During this time Steven has gained experience in designing at various scales for a range of project types including; urban redevelopment, public realm, residential, educational and health care facilities. Steven wants to bring his experience to the play sector and continue to work with Landscape Architects and other consultants to deliver engaging and fun play spaces.

Chaired by Naomi Taylor, Head of Membership Services, Landscape Institute 




Naomi Taylor is the Head of Membership Services at the Landscape Institute, overseeing all of the LI's membership function, including our individual members, registered practices, and route to professional registration (Technician, Chartered and Fellowship status). She has around 15 year experience working in the membership sector with a particular interest in professional bodies. She is passionate about the benefit of CPD for members and how it can help throughout your professional life journey.