LI Webinar: Inclusive Landscapes and the Role of Street Furniture presented by Vestre
This CPD will consider the needs of users of the external environment in terms of accessibility and inclusivity. These wide-ranging requirements must be met if truly sustainable facilities are to be provided, where everyone can thrive.   
Considering the topic broadly and then focussing in on the detailed needs of specific user groups, the information provided will enable designers and managers to ensure they are acting in accordance with the requirements of BS8300-1:2018 and The Equality Act 2010.  
 Discover how a simple bench can do so much for the physical and mental wellbeing of many communities 
 Learning outcomes: 
An overview of the need for inclusive and accessible furniture will be provided, with key points to consider when designing outdoor environments for all. 

 
Detailed accessibility requirements for different furniture elements (seating, cycle parking etc) will be illustrated for those with reduced mobility or impaired vision for example. 

 
Associated issues such as hostile design, and measures that increase inequalities in public spaces, will also be discussed, along with proposals to counter these.

 
Free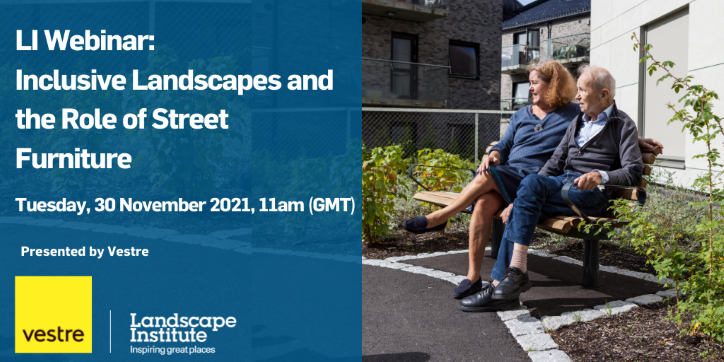 LI members survey results and forward plan

Watch

LI Webinar: Landscape & Woodland Design: Integrated woodland design

Preview