LI Webinar: Reimagining sustainable travel with Atkins & Sustrans
The pandemic has led to increasing calls to reimagine the way we move around our cities. What are some of the design interventions which promote walking and cycling, the sustainable travel that's good for people and for the planet? How should we reimagine our places and spaces as we reopen and recover?
Join this FREE webinar, jointly presented by Atkins and Sustrans, to:
Get an overview of how to create safer places for people in urban centres and green spaces. Explore the typical issues, solutions and next steps to support our high streets, businesses, public places and parks to as they reopen, recover and are reimagined.
Understand the national guidance Atkins have produced for Sustrans Scotland. This inspirational toolkit of options for streets and public spaces can facilitate active travel during the pandemic and over the longer-term.
Explore different types of temporary design measures, such as pop-up cycle lanes, modal filters and pedestrianised zones, which are being introduced in cities around the world.
Hear about the challenges faced by local authorities in the implementation of these measures – and discuss potential solutions. Learn from national and international case studies and real-life examples.
Free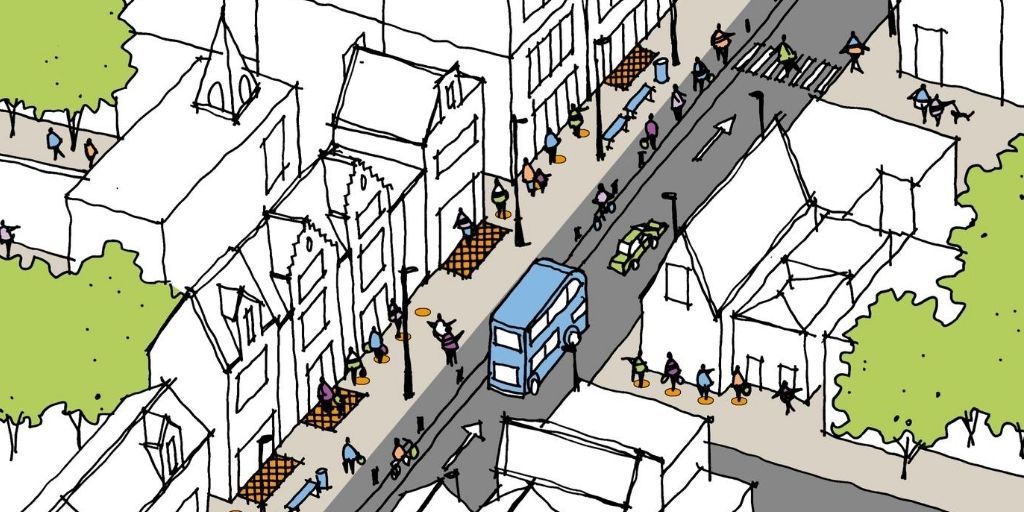 LI members survey results and forward plan

Watch

LI Webinar: Landscape & Woodland Design: Integrated woodland design

Preview