Ready to Watch?
You can watch this free catch up event as a registered user
Click here to login or register
LI Webinar: Reimagining sustainable travel with Atkins & Sustrans
Summary
The pandemic has led to increasing calls to reimagine the way we move around our cities. What are some of the design interventions which promote walking and cycling, the sustainable travel that's good for people and for the planet? How should we reimagine our places and spaces as we reopen and recover?
Join this FREE webinar, jointly presented by Atkins and Sustrans, to:
Get an overview of how to create safer places for people in urban centres and green spaces. Explore the typical issues, solutions and next steps to support our high streets, businesses, public places and parks to as they reopen, recover and are reimagined.

Understand the national guidance Atkins have produced for Sustrans Scotland. This inspirational toolkit of options for streets and public spaces can facilitate active travel during the pandemic and over the longer-term.

Explore different types of temporary design measures, such as pop-up cycle lanes, modal filters and pedestrianised zones, which are being introduced in cities around the world.

Hear about the challenges faced by local authorities in the implementation of these measures – and discuss potential solutions. Learn from national and international case studies and real-life examples.
Ujwala Fernandes CMLI & Neil Manthorpe CMLI & René Sommer Lindsay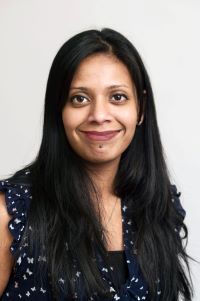 Ujwala Fernandes CMLI, Associate Landscape Architect,  Atkins

Ujwala is an Associate Landscape Architect at Atkins and a Chartered Member of the Landscape Institute with over 15 years' experience delivering projects in active travel, sustainable design, urban regeneration and infrastructure. She is a qualified Architect, with a Bachelor of Architecture Degree and has acted as the Landscape Institute representative on the City of Aberdeen & Aberdeenshire Urban Design Panel. Ujwala is passionate about the landscape profession and its vital role in addressing some of the global challenges we are facing today such as climate change, declining physical and mental wellbeing, and social inequality.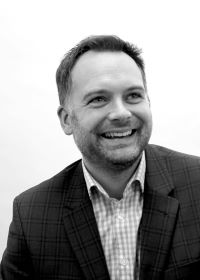 Neil Manthorpe CMLI, Associate Director, Atkins 

Neil is Associate Director at Atkins and leads the London Landscape and Urban Design Studio, an award-winning design team which creates places that transform people's lives. Neil's areas of expertise include green infrastructure, public realm, cycling and smart cities. He has worked throughout the Middle East and in Sydney, Beijing and Colombia. Neil has won several awards for his project work and has recently led the creation of Safer Public Places for our Urban Centres and Green Spaces.




René Sommer Lindsay, Senior urban designer, Sustrans 

René Sommer Lindsay is a senior urban designer at Sustrans and is the Design Lead for Sustrans' Spaces for People programme. He developed the design guidance for temporary measures to respond to COVID-19 and led Sustrans' urban design support for Scottish local authorities delivering temporary interventions to the pandemic. René trained as an architect in Denmark and worked for almost 10 years with the City of Copenhage in delivering Copenhagen's Climate Adaptation Plan.