LI Webinar: The Future of Play: 5 Key Trends in 2022
With issues such as climate change, childhood obesity and the dying high-street being high on the agenda we will look at how Play can help enhance our shared spaces for all and improve our communities health and well-being. Alongside these issues, the rise of stay-cations and the renewed appreciation of green spaces have created a need for better facilities focused on families dwell time.   
This webinar will focus on the Future of Play in 2022 and beyond, firstly looking at the current built environment and considering areas of improvement then looking at the trends that will influence the landscape of play and finally showing how we can design with the future in mind through an outcome-led process.     
Free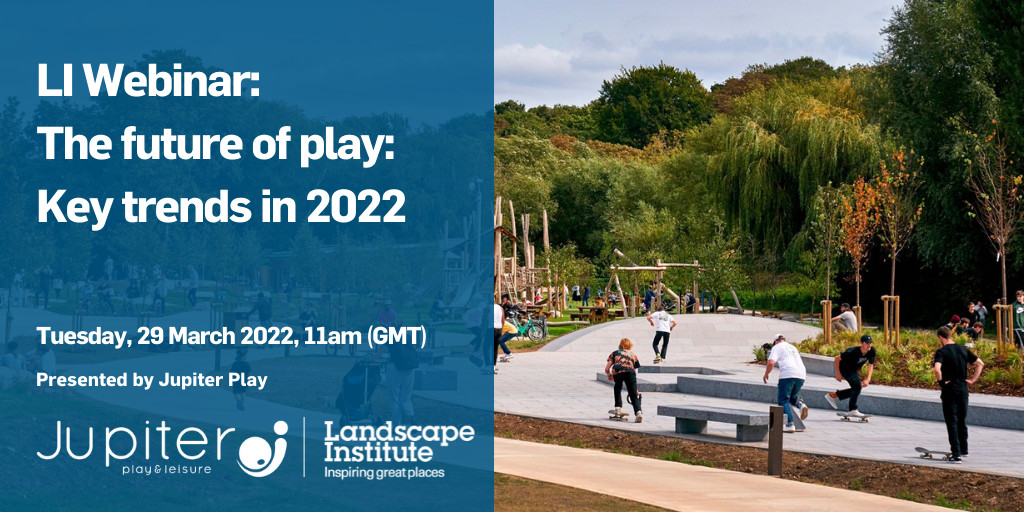 LI members survey results and forward plan

Watch

LI Webinar: Landscape & Woodland Design: Integrated woodland design

Preview