LI Webinar: Transforming Barnsley Town Centre
Hardscape and IBI Group present a brief look at how the transformation of Barnsley Town centre went from old to new creating a vibrant, thriving, and dynamic 21st Century market town with a brand new public open space Market Square. This included a significant extension and refurbishment of the market, a new public library, refurbishment of the metropolitan centre, a cinema, shopping arcade. Hardscape will also draw upon similar examples of placemaking where historical context helped to transform public space for use in the modern environment where well-being and sustainability are high on the agenda in a post-pandemic world. 
Learning outcomes: 
An understanding of the relationship between historical research, vision, design and sourcing ethical and sustainable materials to reflect the brief. 

 

How designers can utilise this information and knowledge in their collaborative relationships within the placemaking environment for future projects. 

 

An overview on the collaboration and relationships between the project team throughout the journey of a major public realm regeneration scheme.

 
Free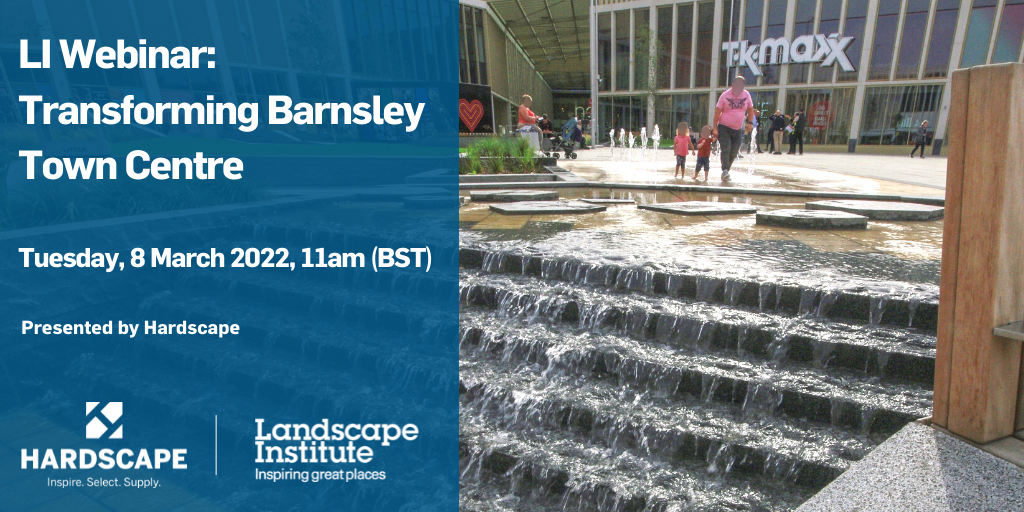 LI members survey results and forward plan

Watch

LI Webinar: Landscape & Woodland Design: Integrated woodland design

Preview