LI Webinar: Vectorworks site modelling – beyond the basics
Working in BIM comes with its own rewards, but also its new challenges and one of these is 3D modelling of the site. Even if you're not actively working in 3D, a site model can be incredibly useful. You can create a shade analysis, get an overview of the water runoff, create a slope analysis, and even analyse different geological horizons of the site, if you've added this to the model.  
We'll look at extracting edges and using NURBS curves (not as scary as they sound) to create site modifiers; how to build steps into slopes and model them to get a correct cut & fill and how to create root protection areas that create impenetrable borders and protect the trees from being 'run over' in the design process.  
This will definitely be a session you'll want to revisit to remind yourself of tips and tricks when working in 3D. 
Learning outcomes: 
How to use NURBS and 3D polys to create site modifiers 

 

How to use the site model for analysis 

 

How to set up your workflow to protect existing objects on site 

 
Free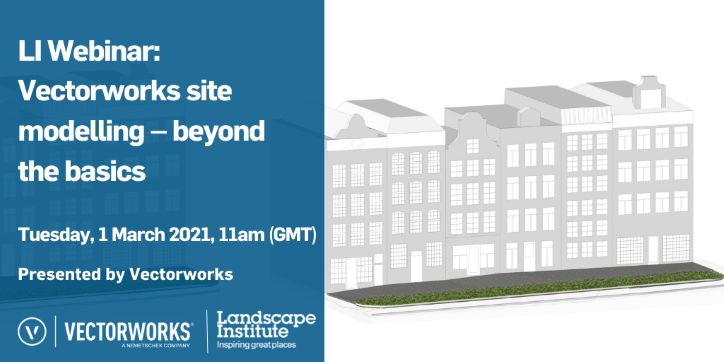 LI members survey results and forward plan

Watch

LI Webinar: Landscape & Woodland Design: Integrated woodland design

Preview