Ready to Watch?
You can watch this free catch up event as a registered user
Click here to login or register
3. Challenging boundaries – Part 1
Summary
This session addresses community cohesion and the role of the landscape practitioner in resolving conflict. Bridget will make reference to her own research spanning Croydon and the Olympic Park in which she reveals the relationship between distinctive aspects of the landscape and the tastes and interests of a number of minority groups. She will also challenge the notion that there is a commonly-accepted concept of nature.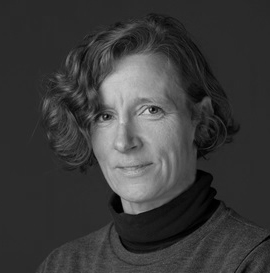 Dr Bridget Snaith
A chartered landscape architect, social scientist and educator, Bridget joined UEL as a Senior Lecturer in September 2015, and leads the LI accredited Masters and Conversion Masters programmes.   Partner in London based practice Shape, Bridget has been director or partner in her own practice since 1996, designing landscapes, and delivering regeneration programmes for the UK's public and voluntary sectors. Bridget's PhD (2015) investigated the reasons for under representation of people from minority ethnicities in UK parks. She now advises on equalities, inclusion and design quality as a Built Environment Expert for Design Council.