Ready to Watch?
You can purchase this catch up event or watch a preview.
Click here to login or register
View Pricing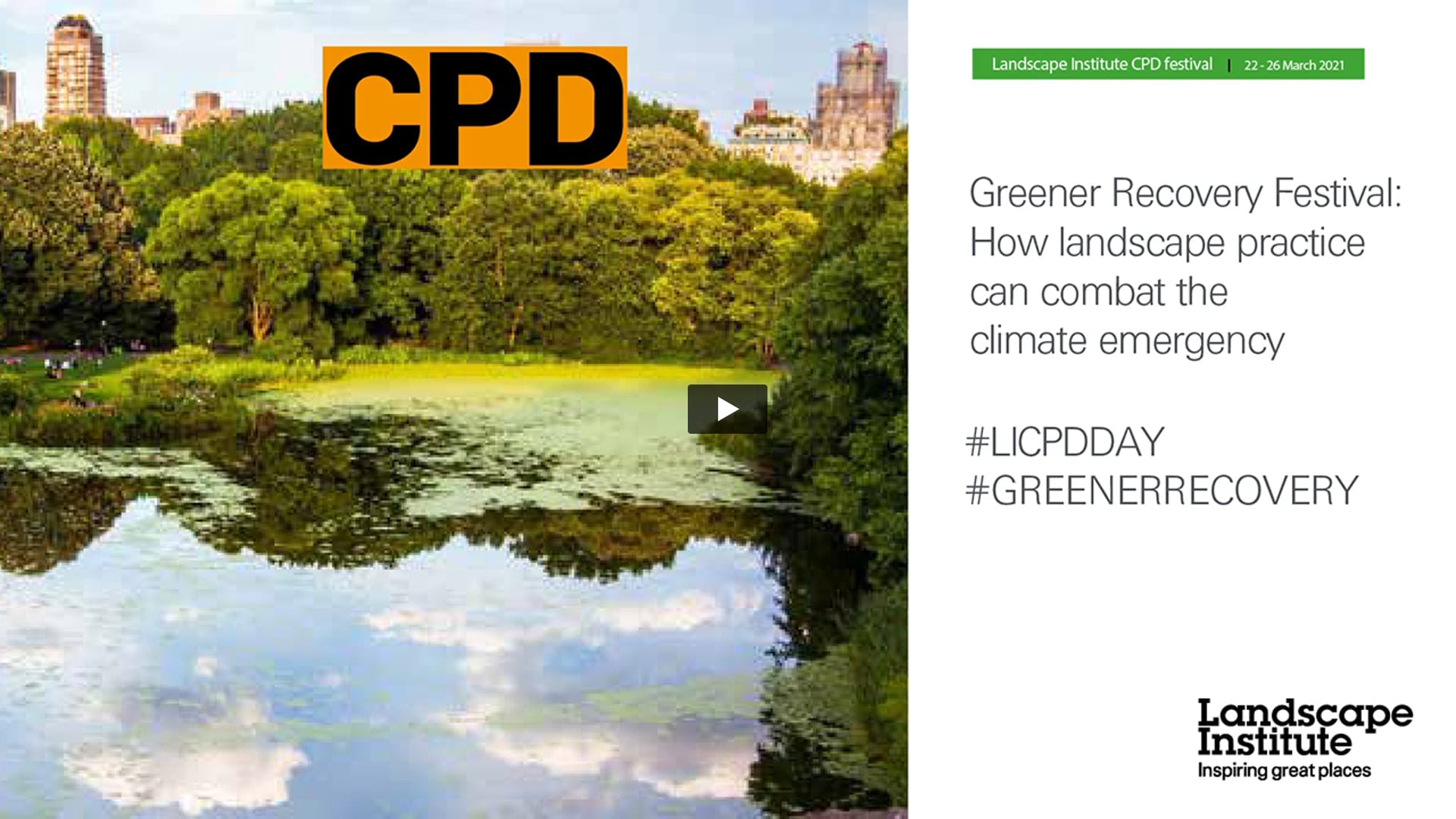 Day 3. 4 Children, Play, Inclusion and Nature: A virtual tour of Harwoods Adventurous Play Space
Summary
Harwoods Adventurous Play Area is a vast bespoke natural play space in the heart of the highly urbanised Watford town on the commuter link to London. This is an exemplary example of a Head of Parks passionately supporting, advocating and investing in landscape design with an outcome that has benefitted local people and has also attracted many visitors from all around the area and London. It is a really special space with an inclusive play strategy embedded into the heart of the design.
Michael Hoenigmann, Jupiter Play; Chair: Dr Keren Jones CMLI, Honorary Secretary of the Landscape Institute
Michael Hoenigmann, Jupiter Play

Michael has been working in the play industry for nearly 30 years. He is passionate about challenging the norms and delivering innovation to todays' children and communities. He has served 2 terms as Chair of the Association of Play Industries (API), was Founder of Inclusive Play and has recently celebrated 21 years with Jupiter Play. There he leads a team who are passionate about designing play spaces that create a sense of wonder to users.

Dr Keren Jones CMLI, Honorary Secretary of the Landscape Institute

Keren qualified as a chartered landscape architect in 1982, and has had a broad career spanning the private, public, and charitable sectors. This includes senior roles at Groundwork, the South East of England Development Agency, and eight years as Director of City Economy at City of Wolverhampton Council.