Ready to Watch?
You can watch this free catch up event as a registered user
Click here to login or register
LI NW Landscapes Beyond COP26 – Moors for the Future Partnership with Chris Fry
Summary
Since being founded in 2003, Moors for the Future Partnership have transformed over 34km sq of degraded peat, the most degraded landscape in Europe. Today they deliver a landscape-scale programme of blanket bog restoration across the Peak District and South Pennine Moors. In this talk we'll get a view of peatlands and their restoration from conservation quality manager Chris Fry.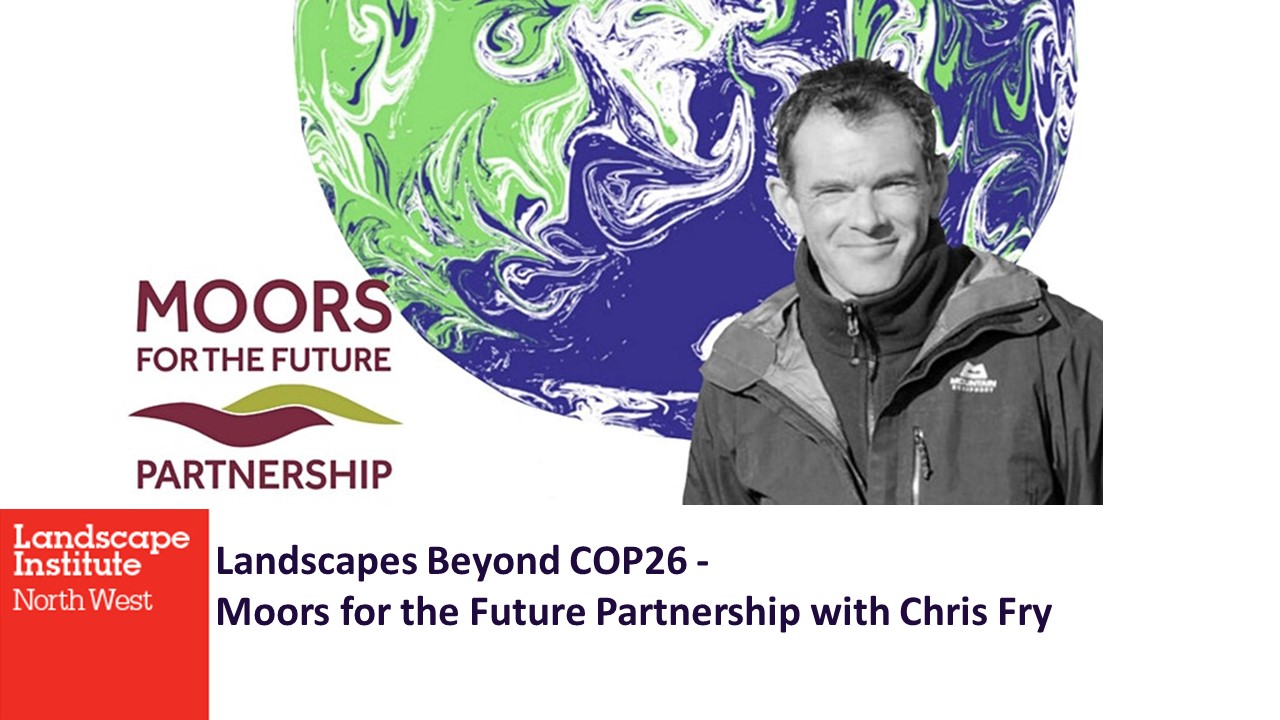 Chris Fry, Moors for the Future Partnership
Speaker 

Chris has worked in conservation around the Peak District for over twenty years.  Ten years were spent as a ranger, covering woodlands, grasslands, wetlands and many visitors.  Since 2011 Chris' work has focused on restoring severely degraded blanket bog and mires with a keen focus on ecosystem services.   

Chris Fry, Conservation Quality Manager, Moors for the Future Partnership