Ready to Watch?
You can watch this free catch up event as a registered user
Click here to login or register
LI Webinar: Future-proofing historic public parks and green spaces
Summary
In partnership with Historic England and Green Flag Award, the Landscape Institute (LI) is hosting a webinar series about the design, management and maintenance of historic public green spaces and parks. The three webinars will explore our the context of public park and green space heritage and its green infrastructure role; restoration, stewardship, collaboration and future-proofing.
Looking ahead, the third webinar will be looking at planning and designing resilience and future-proofing. The speakers will be drawing on their own experience to share thoughts on the importance of these historic public parks and green spaces as part of green infrastructure; climate change adaptation and mitigation; nature recovery; and health and well-being.
Hosted by Green Flag Award, speakers will include representatives from LUC, HTA & South Derbyshire District Council. Join this free webinar open to all LI members and non-members.
Learning outcomes:
Creative problem solving – Identifying issues, challenges, and opportunities relating to landscapes and/or places and develops and implements effective solutions using initiative and creativity.

Sustainability, climate and resilience – Applying the principles of social, economic, environmental sustainability to historic public parks and green spaces projects; and ensure they thrive into the future.

Understanding parks management – Introduction to the importance of historic urban green spaces and their many roles (ecological, economic, socio-cultural and heritage) and their wider strategic and functional roles as well as site specific management issues; and balancing of political, societal and environmental needs with the resources available.
Please note, these Learning outcomes are linked to the LI Competency Framework and are level D understanding. LI Competency Framework.
Speakers:

Katharina Erne CMLI , Associate, Senior Chartered Landscape Architect, HTA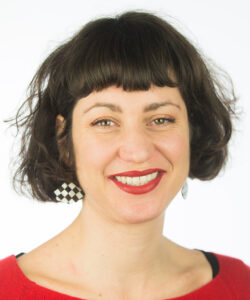 Katharina is a Chartered Senior Landscape Architect with over 10 years experience and is an Associate at HTA Design LLP. Katharina currently manages a team of Landscape Architects on a range of projects from inception to completion. Katharina has been the lead Landscape Architect on a number of high-profile public realm projects, including the Water Gardens in Hemel Hempstead, Scotney Castle in Kent, Claremont Park in Barnet, Dagenham Green, Sutton Estate in Chelsea. She has extensive experience in the design and delivery of parks, historic landscape and play and has a passion for planting design. Katharina also has a keen interest and expertise in community led landscape architecture, working with local residents, local stakeholders and the wider community. Katharina is a keen speaker and has given talks for Homes England Officers, the Landscape Institute and at Architecture conferences about her work on Cator Park and the importance of biodiversity in landscape design.

Shaun Kiddell, Investment and Compliance Manager, National Lottery Heritage Fund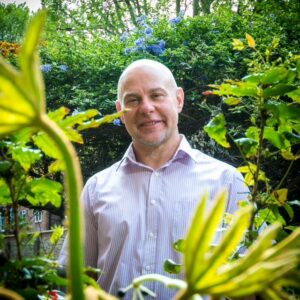 Shaun Kiddell joined the National Lottery Heritage Fund in March 2013 as the Parks Policy Adviser. At the time this was a new role that came into being following the downturn in the public sector and parks being deemed high risk and how National Lottery Heritage Fund would want to help and support our grantees after projects complete to protect our investment. Prior to joining National Lottery Heritage Fund he spent several decades heading up Local Authority Parks and Greenspace services in three London authorities (Croydon, Lambeth and Camden) as well as several years working for The Royal Parks.  

Shaun formerly chaired the council the Council of the London Parks and Gardens Trust and was a Green Flag Judge for many years, he  also served on the Board of Trustees of Greenspace, the national charity that worked to improve parks and green spaces.  

Oliver Rock CMLI, Director Landscape Design, Associate Partner, HTA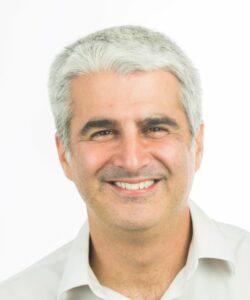 Oliver is an Associate Partner and Director of Landscape Design at HTA Design LLP. He has over twenty-five years' experience working in both the public and private sectors and has a particular interest in historic landscape, as well as wider expertise in the regeneration and masterplanning large-scale complex
projects. Oliver runs one of the landscape teams at HTA and in addition to leading projects, he is involved in the development and submission of bids, speaking at
conferences and mentoring landscape architects preparing for their professional qualifications.

Jenifer White MBE CMLI, Principal National Landscape Adviser, Historic England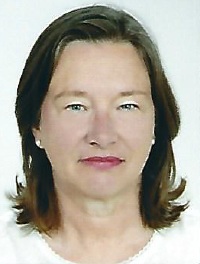 Historic England's purpose is to improve people's lives by championing and protecting the historic environment. Our three areas of focus are thriving places, connected communities and active participation. Jenifer leads on Historic England's advice, guidance and research on historic designed landscapes and nature recovery. She has been involved in championing the conservation of our public park, cemeteries and urban green space heritage for more than 20 years. In Historic England's 2020 review of post 1945 landscape design, several public parks were added to the Register of Parks & Gardens of Special Historic Interest. More recently, Jenifer has been collaborating with Natural England on developing the new Green Infrastructure Framework. Climate change adaptation and sustainability is an ongoing high priority in her work.

Christopher Worman, MBE FLI, Parks and Green Spaces Manage, South Derbyshire District Council

Chris Worman MBE has over 39 years' experience in the parks industry and is currently South Derbyshire District Council's Parks and Green Spaces Manager, where he is responsible for a range of green spaces from local parks to large areas of the National Forest which includes 154 acres of forest and the Rosliston Forestry Centre. Chris is passionate about parks and green spaces fand has been a Green Flag Award judge since the very start of the awards and over the past 27 years volunteering has had the opportunity to judge 1000's of parks both around the UK and beyond. He has undertaken a number of international judging tours including Spain, the Middle East, Mexico and America. For his service to the Green Flag Awards and public parks he was awarded an MBE in the Queens 90th Birthday honours in 2016. In 2017 Chris was appointed to the UK Governments Parks Action Group as the parks

industry representative and was invited to be a Fellow of The Landscape Institute in 2019. Chris is one of the founder members of the Parks Management Association.

Adrian Wikeley FLI, Director, LUC




Adrian Wikeley FLI is Board Director for Design at LUC, one of the country's leading landscape design consultancies, and he has over 35 years' experience of work in London as a qualified landscape architect and urban designer providing a holistic approach to the design, conservation and enhancement of landscape and cityscape. Adrian's skills combine design flair and innovation with a clear understanding of everything from site analysis to detail design, combating contemporary issues such as mitigating and adapting our environment to climate change, and ensuring the future sustainability of cityscapes and the communities within them. He is experienced at leading and contributing to multi-disciplinary teams on major design projects with rapidly-changing expectations from both clients and the public. Adrian has worked with numerous architect and engineer led design teams and community engagement is integral to my work. Collaborating with stakeholders and multidisciplinary integrated design teams is fundamental to my design approach.

Chair: 

Paul Todd, Green Flag Award Manager Keep Britain Tidy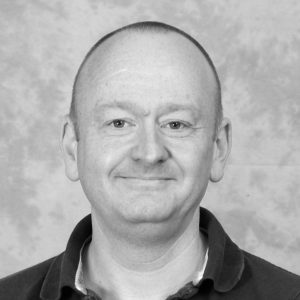 Paul Todd has managed the Green Flag Award including the Green Heritage Site Accreditation for 20 years. In that time the number of sites has grown to over 2,400 in 16 countries. The Green Flag Award sets the international benchmark for the management of quality green spaces and the Heritage Accreditation rewards those sites that recognise, conserve and share the heritage value of their park or green spaces. Paul is also Tresurer of the Friends of Norris Green Park, a historic Liverpool Park.