Ready to Watch?
You can watch this free catch up event as a registered user
Click here to login or register
LI Webinar Key Trends 23: The Future of Play
Summary
Jupiter Play is returning to a popular theme in this, their third webinar for the Landscape Institute this year.
A year ago, they delivered the webinar Key Trends 22: The Future of Play for the LI. Since then, the company has been on a journey of learning, trying things for the first time, and challenging themselves and their customers.
Moving on, they will then focus on the Future of Play in 2023, firstly looking at the current built environment and considering areas of improvement then looking at the trends that will influence the landscape of play, and finally showing how Jupiter Play can design with the future in mind through an outcome-led process.
Learning outcomes for this webinar include:
Identifying areas of improvement in the current design of play spaces and the wider built environment

Discovering the five key trends of 2023

How can we design with the future in mind?
Michael Hoenigmann, Managing Director, Jupiter Play




Michael has been in the play industry for nearly 30 years and has successfully established 3 businesses within the industry: all thriving today. Jupiter Play is a family business established in 1999 with a focus on delivering a consultative approach to play design and representing high quality brands in the industry, including our 10-year working relationship with FHS, bespoke Robinia design specialists (est.1984), Yalp interactives and Galopin. Michael also established the brand Inclusive Play in recognition that the play industry needed to do more for children with disabilities and is now an internationally recognised brand.

Samuel Machin, Regional Sales Manager, Jupiter Play

Sam started his career at Jupiter as a Business Development Executive in the summer of 2019 after graduating from university. Sam's focus was the support and delivery of the Yalp interactive range, before joining the sales team in 2020. During Sam's time as an Area Sales Manager, he has built up key relationships with Jupiter's clients by ensuring that our projects are a collaborative process which ensures the best possible outcome for our customers.

Rosie Mayer, Creative Lead, Jupiter Play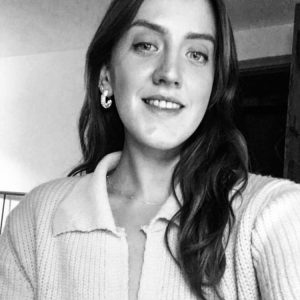 Rosie started working for Jupiter Play in 2016 and is Jupiter's Creative Lead, with great working relationships between the international suppliers. Rosie leads on the strategic direction of Jupiter's design and communications. She was awarded the Pro Landscaper 30 under 30 award, Class of 2020 after being nominated by her team. She has previously led on the design of Poole Park, which features bespoke elements based on Rosie's amazing hand-drawn illustrations.

Neelam Sheemar, Head of Marketing, Communications & Events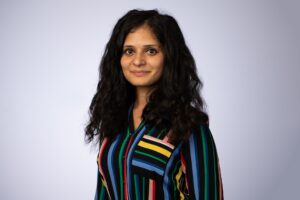 Neelam is a generalist with a wealth of experience in PR, marketing, communications, events, public affairs, community consultation, and media relations across the built environment. At the LI, Neelam is the strategic lead for the development and delivery of marketing, communications, and events to drive awareness, growth, and engagement both internally and externally. She oversees the brand identity, content, and messaging across all channels, ensuring alignment with the LI's vision, mission, and values. As a member of the senior leadership team, Neelam also contributes to the overall strategic direction and delivery of the LI.