Ready to Watch?
You can watch this free catch up event as a registered user
Click here to login or register
LI Webinar: Plants, plants, plants
Summary
We require a lot from our plants in the CAD environment. We want them to be soft, organic and non-repetitive, but light weight and easy on the graphics card. We want them to be easy to work with but contain all sorts of data. We want them to illustrate everything from the ethereal Linnaea borealis to the glorious Liriodendron tulipifera. This session will look at how Laubwerk's 3D geometry makes it easy to use one single file for all different exports and how to use PlantPartner's extensive library of up-to-date plant data. We'll also share the best tricks for exporting to IFC and how to take advantage of Vectorworks Landmark's Existing tree tool.
-How to utilise Laubwerk plants in Vectorworks for both IFC and illustrations -How to work effectively with plant data -How to connect PlantPartner with Landmark plants
Speakers:

Katarina Ollikainen, Product Planner, Vectorworks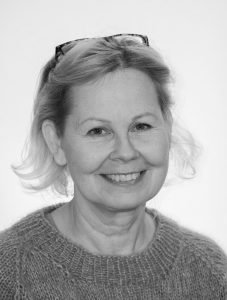 Katarina is the Landmark Product Planner at Vectorworks and in her role, on top of playing Vectorworks, she's pursuing the work on improving the connectivity between environmental design and BIM implementation for the software. The main focus is on collaboration and workflows – how can we support the focus on sustainability from the beginning? How can we exchange information in the most effective way with all parties involved, and how can we use all this when we communicate with clients? Katarina previously worked as Senior Designer for Ann-Marie Powell Studio.
During this time, she had the opportunity to develop the studios workflow and to introduce new ways of working with, and sharing, data in
the design process. Her interest in systematic approaches to problems and workflows stems from an earlier
life where she developed and wrote manuals for parachute equipment.

Katarina Ollikainen was joined by The Director of PlantPartner for this webinar.

Chaired by Neelam Sheemar, Head of Communications, Marketing & Events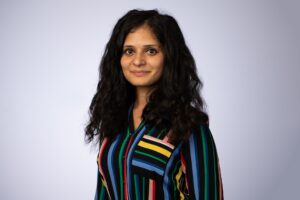 Neelam is a generalist with a wealth of experience in PR, marketing, communications, events, public affairs, community consultation, and media relations across the built environment. At the LI, Neelam is the strategic lead for the development and delivery of marketing, communications, and events to drive awareness, growth, and engagement both internally and externally. She oversees the brand identity, content, and messaging across all channels, ensuring alignment with the LI's vision, mission, and values. As a member of the senior leadership team, Neelam also contributes to the overall strategic direction and delivery of the LI.