Ready to Watch?
You can purchase this catch up event or watch a preview.
Click here to login or register
View Pricing
LI Webinar: Sustainable Outdoor Play Equipment Specification
Summary
Kompan purpose is to create a healthier and happier communities through impactful outdoor play and fitness solutions.
The Sustainable Outdoor Play Equipment Specification webinar will give attendees an introduction to Kompan's leading Greenline range, showcasing its sustainability features and benefits.
During the webinar attendees will have the opportunity to explore the origins of the Greenline range and see Kompan's own journey towards continual improvement of Kompan own sustainability ethos.
Along the way, Kompan will introduce independent validated statistical facts and supporting information. Also, help attendee understand why now is the time to encourage their clients to assess outdoor play equipment in a new and sustainable way.
Learning outcomes:
Learn about the process behind the manufacture of this product line

Learn the benefits to you and your clients in specifying this product

Learn about this range's position in the marketplace
Graham Clarke, Area Sales Manager - Landscape Architects, KOMPAN UK




Graham has been with Kompan for 8 years now, working initially as part of a team focussed on providing Schools with Outdoor Play Equipment. After this he worked with Local Authorities to broaden my experience before moving to my current role which focuses on the work with Landscape Architects, Architects and those involved in designing environments requiring Outdoor Play and Outdoor Fitness equipment. He had the chance to work on a wide range of schemes differing significantly in size, scope and budget.

Dorthe Thorup-Kjærulff, Director Go Green, KOMPAN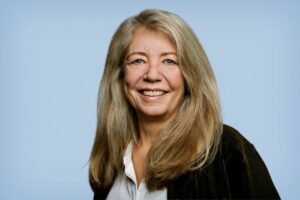 As Director of Sustainability Projects at KOMPAN, Dorthe oversees KOMPANs sustainability strategy and is the frontrunner in leading KOMPAN towards a greener future. She has a Background in Design and product development Based on a deep-rooted knowledge of raw materials. Dorthe worked for 10 years at LEGO's development department and had been at Kompan 10 years.