LI Webinar: Sustainable Outdoor Play Equipment Specification
Kompan purpose is to create a healthier and happier communities through impactful outdoor play and fitness solutions.
The Sustainable Outdoor Play Equipment Specification webinar will give attendees an introduction to Kompan's leading Greenline range, showcasing its sustainability features and benefits.
During the webinar attendees will have the opportunity to explore the origins of the Greenline range and see Kompan's own journey towards continual improvement of Kompan own sustainability ethos.
Along the way, Kompan will introduce independent validated statistical facts and supporting information. Also, help attendee understand why now is the time to encourage their clients to assess outdoor play equipment in a new and sustainable way.
Learning outcomes:
Learn about the process behind the manufacture of this product line

Learn the benefits to you and your clients in specifying this product

Learn about this range's position in the marketplace
Single Purchase £40.00
1 Year Subscription £120.00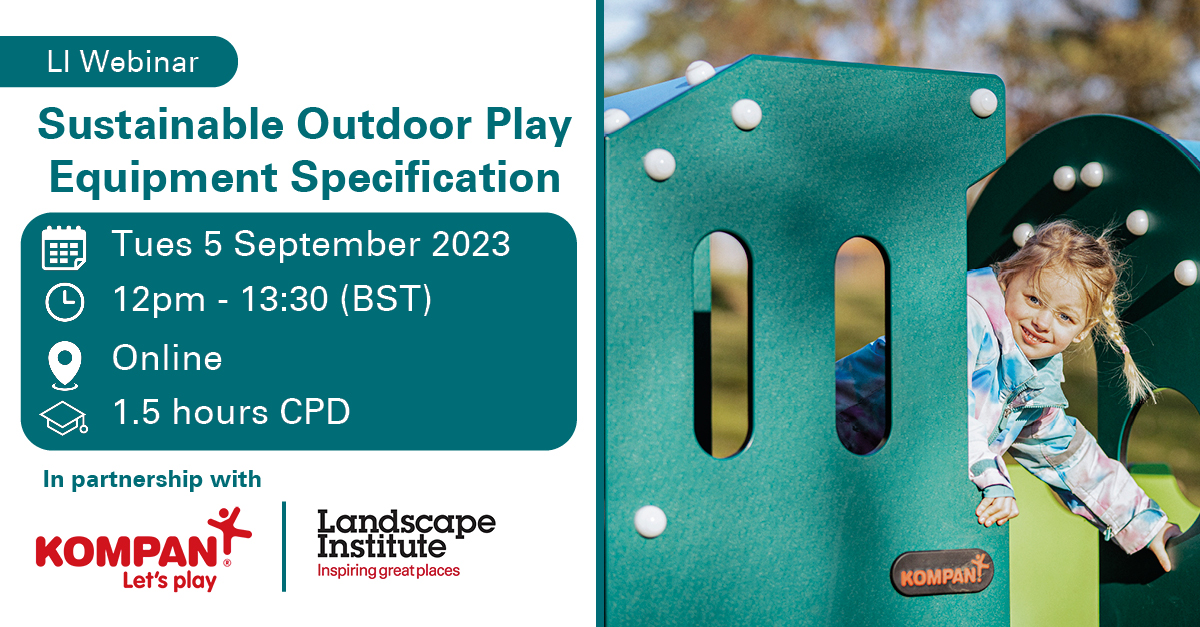 LI Webinar: Sustainable Outdoor Play Equipment Specification

Preview

LI members survey results and forward plan

Watch