Ready to Watch?
You can purchase this catch up event or watch a preview.
Click here to login or register
View Pricing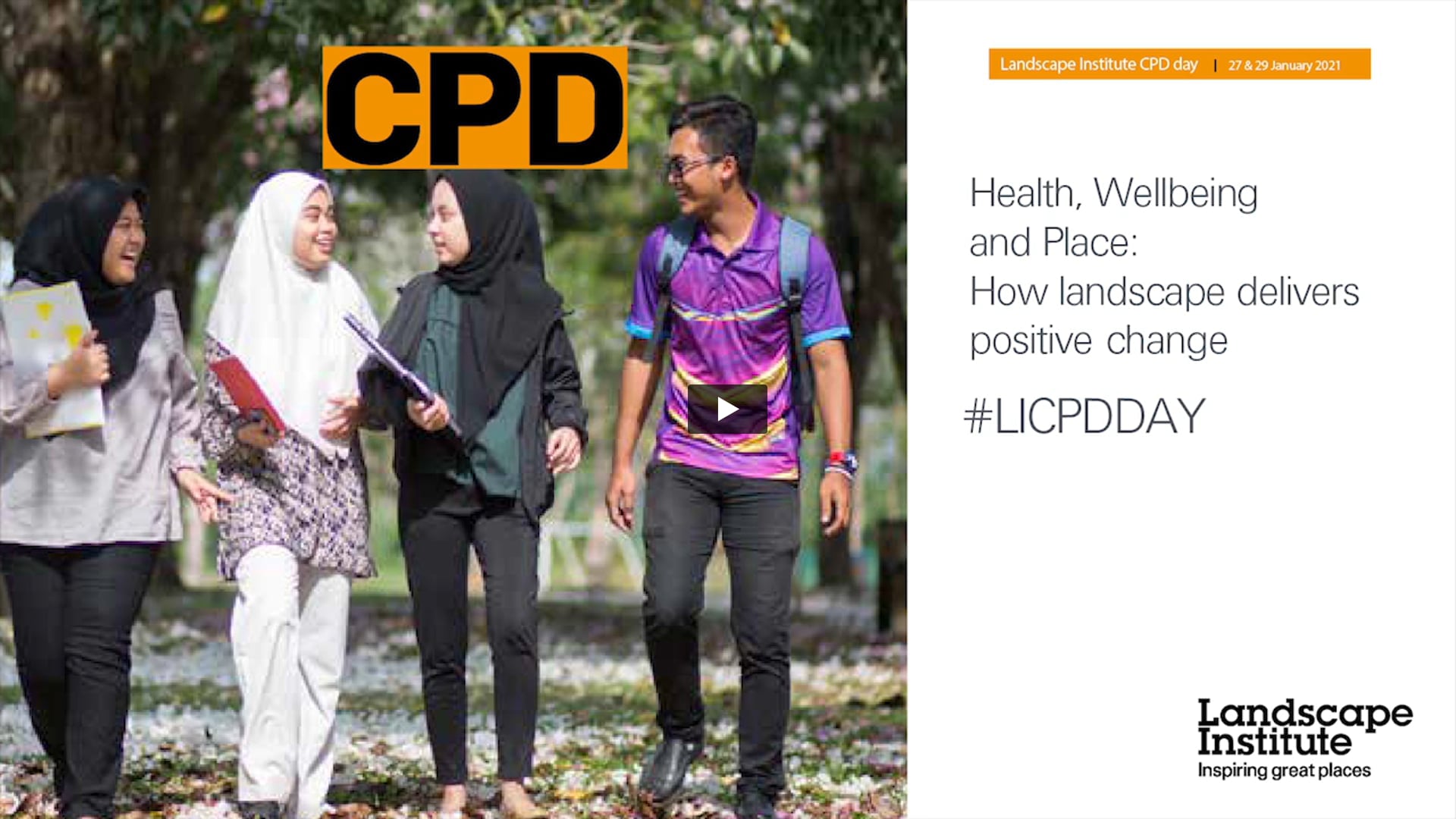 Day 1.3b Tackling health inequality with intelligent digital design
Summary
Landscape has the potential to positively impact on the health, wellbeing and resilience of our less socially, economically and physically mobile people, if suitably targeted. How can we help local authorities with this urgent task? Could intelligent landscape design combine with digital mapping to provide a way to speed up the delivery and enable positive change? Alison and Diana will explore some of the issues and potential solutions. Diana will consider how GIS analysis can support and inform prioritisation of landscape interventions, and will explore the range of data available to Local Authorities and landscape professionals to identify priorities at a strategic level. Alison will discuss projects in Thamesmead and Glasgow where delivery of quality, accessible green space is having a measurable impact.
Alison King CMLI
Alison is passionate about health and wellbeing for all and sees landscape and public realm design as playing an important role in addressing the UK's health inequality crisis. In her 10 years at LUC, Alison has designed schemes across a range of sites, including city parks, urban public realm and schools. Understanding the importance of high quality local landscape and access to nature for all city-dwellers, Alison has developed a monitoring and evaluation method to assess the health and wellbeing impacts of LUC projects, working with the likes of Peabody and The Royal Parks to generate data and a growing evidence base. Alison has spoken at many conferences including Healthy Streets International Summit in Glasgow, and the WHO Health Cities in Belfast and most recently FutureBuild Virtual 2020.