LI CPD: Mitigating the Climate and Biodiversity Emergencies
As we face the greatest catastrophe to befall the natural world, we are the first generation to feel the effect of climate change and the last generation who can do something about it. The Landscape profession is pivotal in the fight against the changing climate and diminishing biodiversity, it is now our moment to enact change!
This CPD conference will bring together natural and built environment experts who will be demonstrating, discussing and debating imperative actions, exemplar practice, core skills and thought leadership around mitigating the climate emergency.
We will explore innovation around parks and urban greenspace as viable resources in the fight against Climate Change whilst debating the use of Areas of Outstanding Natural Beauty and considering design for alternative energy.
We will introduce cutting edge technology which can be adopted to inform practice, consider award winning exemplars in sustainable design and analyse concepts such as active transport and afforestation.
Ethical specifying, embodied carbon and carbon sequestration will be central themes as will suds and their role in flood mitigation, soils, micro climate planting and standards around Urban Design.
Current Academic research and debate will underpin the conference as will key steps needed to operate sustainable businesses and practices adopting methodologies to mitigate climate change through operations.
Analysis of the environment bill, climate related policy and housing developers will be engaged to discuss mitigating Climate Change through landscape led design.
Keynotes from international players will deliver thought leadership whilst encouraging innovation. The time for best practice is over, join us as we look towards next practice!
Speakers include:
Bruce Lescelles, UK Director – Sustainable Land Management, Arcadis

Christoph Brintrup, Head of Landscape, HS2 Ltd

Ed Ikin, Director of Wakehurst, RBG Kew

Jing Fan, Deputy Chief Engineer, Senior Engineer, Guangzhou Urban Planning & Design Survey Research Institute

Julia Baker, Biodiversity Technical Specialist, Balfour Beatty

Lord Deben, Chairman of the Climate Committee, The CCC

Professor Anan Simson, Leeds Beckett University

Peter Stringer, GI Resilience Manager, City of Trees
Single Purchase £40.00
1 Year Subscription £120.00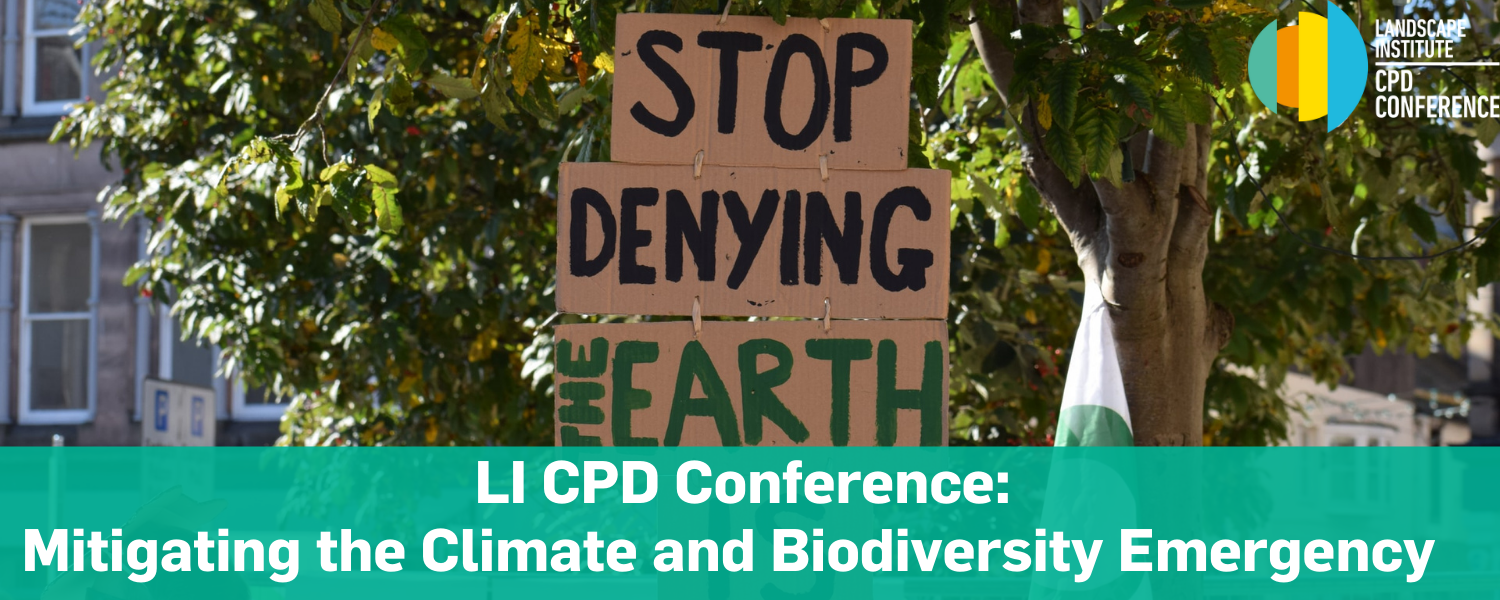 LI members survey results and forward plan

Watch

LI Webinar: Landscape & Woodland Design: Integrated woodland design

Preview